Celebrate Lunar New Year In 1 Minute
Spring Festival is the most important of the traditional Chinese holidays. The festival begins on the first day of the first month for the Chinese. We will help Celebrate Lunar New Year by doing a Valentine's Day giveaway starts today! We will be selecting a random winner on Feb 24th. We will giveaway one of our Classic Cherry Bath Bombs. Sorry only Open to USA residents only. ?
To Qualify for the Giveaway!
1) LIKE US on YouTube or Facebook
2) SHARE/TAG a Friend ❤
3) Type DONE in comments.
We will pick a total of 2 winners. One winner will be from YouTube and the second winner will be from Facebook. The Valentine's Giveaway will end Feb 24th 2018, at 11pm CST. Thank you for all who participate.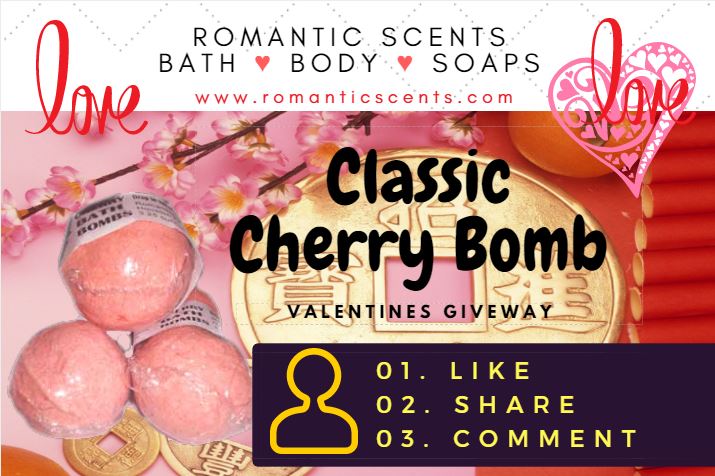 See What's Trending: Blog
#giveaway #prize #valentinegifts #cherrybathbombs #romanticscents #TuesdayThoughts #EarlyVoting #LunarYear #HowtocelebrateLunarNewYear #bathbombs #romanticscents