Beauty Beast Fairy Tale Inspired Natural Soap On Sale
Soap Artisans like myself, have made it easier than ever to for you to get your hands on natural skin care products that your skin will love.
But, let's be honest, when you're using a bar of ordinary store-bought soap. You may suffer from dry and itchy skin afterward because commercial brought soap strips out all the nourishing properties your skin needs. We put back those good soap nutrients in each of our soap bars.
Thankfully, we do all the hard work for you, and so your skin will thank you.
Interested to see how we make our Beauty and the Beast Fairy Tale Soap. Watch our video. https://goo.gl/NXa8rC
and let us know what you think. ?????‍♀️?‍♂️??
See What's Trending: Blog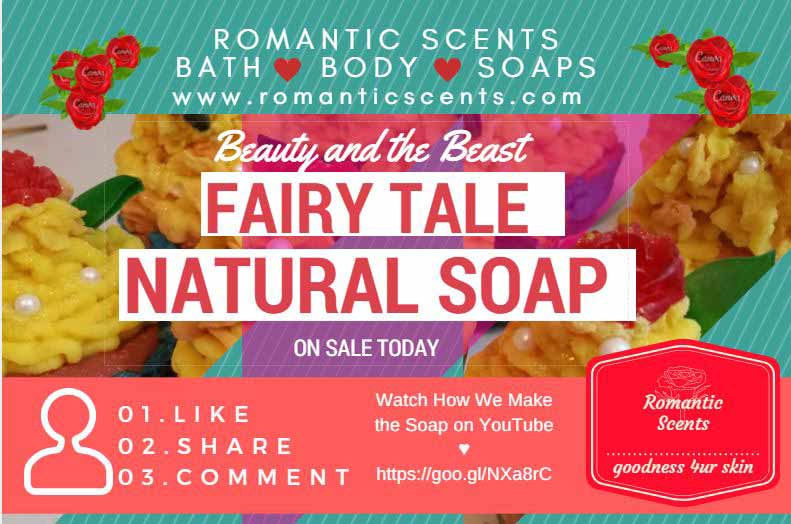 #ThingsIcanAccept #WednesdayWidsom #soapbeauty #beauty #beauitfulsoaps #BeautyandtheBeastReview #handmadesoaps #naturasoaps #romanticscents #inspiredsoap