A thoughtful gift is appropriate for Mother's Day. Here are a few suggestions for getting her a cost-effective friendly gift.
Hopefully, you are not too late for getting a gift for Mother's Day (especially if you are like me. I am so used to running around town trying to find that special gift for her), but the pandemic doesn't allow us to get out much to socialize and shop, so we have to rely on buying Mom a gift online. I hope that today you can find her the perfect gift on our website for Mother's Day.  Here are some gift ideas that you might like to try.
We have a few suggestions for those who want to purchase something thoughtful and still be conscious of the social effects our products may have. As you know, all of our handmade soaps and natural products are vegan-friendly and cruelty-free.  We believe in our organic products and want your body to have the best skincare treatments.
Natural Soaps that Smells Like Flowers
As you know, we manufacturer all our products in-house. We source all our products locally. We have always been a fan of flowers. Some of our favorite natural soaps we have created are called: Viva La Juicy (Dupe), Flowerbomb Soap (Dupe), and Rosemary Mint Soaps are a few of our modern and traditional favorite soaps.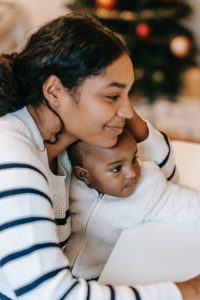 Mother's are Wonderful!
I don't go a day without honoring my mum. My mother is a wonderful gift to me. Our mothers motivate us to achieve our goals. In a variety of ways, her comments and deeds demonstrate how much she loves and cares about you. I wish all mothers a happy Mother's Day!