Easter is just a HOP away!
Feel your baskets with Romantic Treats for Easter.
New arrivals on; April 1st.
Stay tuned for more #GoodEaster details and more great savings!
See What's Trending: Blog
Follow us on YouTube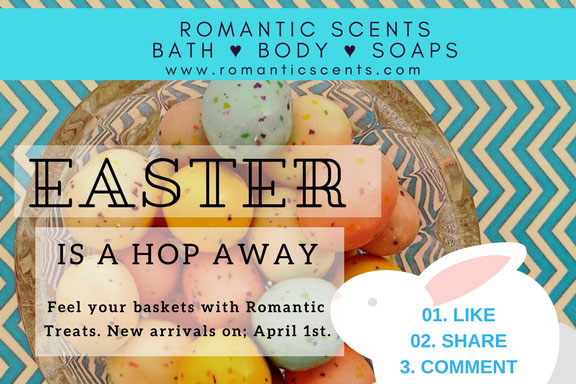 Did you know?
Easter, also called Pascha or Resurrection Sunday, is a festival and holiday celebrating the resurrection of Jesus. It was described in the New Testament as having occurred on the third day of his burial after his Crucifixion at the Cross on Calvary, by the Romans. Most Christian and Jewish faith call Easter the Passover. Wow, such knowledge is amazing! What do you think? Do you celebrate Easter?
#EasterTreats #ThisisUs #RomanticScents